May 3rd, 2020 - Modern Monetary Theory (MMT) ...
I have posted an article concerning my doubts in relation to the national accounts approach used as a basis for KMS macroeconomic policy decision-making,
which, for the moment sets out some of the problems with this approach. The aspect related to there being no microeconomic foundations to KMS policies and, I suspect MMT, is subject to another article, in preparation.
May 1st, 2020 - Modern Monetary Theory (MMT) ...
I stated in my last comments that as far as I have been able to gather Modern Monetary Theory is the same as Keynesianism, monetarism and supply side economics in:
being a national accounting approach (NAA)
having no microeconomic foundations (NMF)
I stated that this has a major potential problem, if my understanding is correct, because of the implications on innovation and real incomes. At this stage I have posted an article explaining the realtionship between NAA, NMF and innovation.
---
May 1st, 2020 - Change of title
I have changed the title of the article "
A clarification of supply side economics
" to "
A clarification of the role and significance of supply side operation
s" to avoid confusion with what is know as supply side economics which is a fiscal scheme with little connection to the economy of the supply side.
---
April 29th, 2020 - Modern Monetary Theory (MMT) ...
As promised, I am reviewing MMT and my preliminary take is as follows. In spite of all the media and economics exchanges and general "excitement" I have found it to be disappointing. It differs from other macroeconomic management paradigms in that it openly admits to be a financialization system but is, as far as I have been able to gather from very intense workshops, the same as Keynesianism, monetarism and supply side economics in:
being a national accounting approach
having no microeconomic foundations
These are a major potential problem, if my understanding is correct, because of the implications on innovation and real incomes. There are some, what appear to be, significant constitutional economic issues related to the enhanced role of government in having an even greater role in management of the economy under the guidance of financial intermediation and banking interest groups; so far this has been a mess. Given the way financial institutions work with political parties within the USA, for example, any idealism associated with this "new" approach would appear to be at risk of disappointment. The interesting and troubling point is that MMT has not liberated itself from the Aggregate Demand Model fixation that plagues all macroeconomic theories in practice.
The lack of explanation of what causes inflation only places the theory in the flawed QTM camp. The most troubling aspect is the tone of MMT in that it sees this top down system as a way to "run the economy" which studiously avoids the reality of the heterogeneity of the reality on the ground where one-size has never fitted all. I won't say any more at this stage, but I will prepare some articles in the coming days. I am double checking what I have said here, I hold no "partisan" position on this, only, I hope, logical doubts which I hope MMT can clarify.
---
April 28th, 2020 - exogenous money ...
I have posted an initial version of an article on exogenous finance,
"Resources, economic capacity, endogenous & exogenous means of exchange"
promised in the last post below. I will probably modify it because additional implications occured to me while completing it, it will do for now ;-)
---
April 27th, 2020 - money, money, money ...
Whenever something goes wrong in the field of economics, a frequent occurrence, various individuals appear selling miraculous solutions, as if any theory or construct will, of course, work in practice. From consideration of the discipline of decision analysis procedures to the fact that most policies fail to achieve their objectives, we all need to admit is that life is not that simple. Today, I received an email expounding the benefits of "Modern Monetary Theory & Practice" (MMTP). Based on the email content, my immediate reaction is one of caution, simply because whenever we have seen exogenous money applied to speed up growth or fix some issue, such as unemployment or inflation in the real economy, things go wrong. MMTP has quite a long history but has gathered momentum with economic circles more recently. Exogenous money issuance tends to go wrong quickly if it is:
used to support the aggregate demand model
based on national accounting principles
I will produce a note on exogenous and endogenous money. I was going to do this anyway as a critique of our current money issuance system, so my notes are more or less complete on this subject. I hope this will clarify why I am cautious from a real incomes position about exogenous money. Then, from that platform I will review MMYP ;-)
---
April 26th, 2020 - unjustified statements
Today I heard an economist refer to Say's law as nonsense and that economies are demand led. From what followed, the person concerned did not appear to understand, as I am afraid is the case with many economists, what Jean Baptiste had to say concerning production, distribution and consumption.
My latest article
"A clarification of the role and significance of supply side operations"
attempts to clarify this question. I will follow this up with a loose end I left in that article ;-)
---
April 4th, 2020 - Concerning the need to be able to distinguish between Gobbledy gook and Mumbo jumbo
In reviewing some of my older papers and communications it is very apparent that the use of common English words, by different economists to mean different things, is a significant problem. This is not only an issue in communication between economists but even more so between economists and the national constituency.
However, we were warned that this is the state of affairs. In the mid-1960s, Fritz Machlup published a book entitled "
Essays in Economic Sematics
", which provides countless examples of how "leading economists" were applying the same terminologies to mean, sometimes, completely different things. Merton Miller, in his preface to this book stated, "
By forcing ambiguities, sloppy reasoning and implicit theorizing out into the open, Professor Machlup has alerted his own students and the profession at large to the tyanny of words.
"
As a student I found this to be quite frustrating. If our mentors could not agree on what they were talking about then we, as a future generation working in this field, were bound to face an unneccessary communications issue. Unfortunately this has turned out to be the case and it has resulted in what should be transparent evidence-based economic logic, often being no more than political assertions.
On this point, I have noticed that engineers and members of the public are adept at understanding the concepts behind the Real Incomes Approach. On the other hand trained economists are more resistant since the concepts jar with what they gleaned from their dog-eared lecture notes.... but then, Fritz did warn me.
---
April 3rd, 2020
Covid-19 has imposed an awareness that economic policies should be, first and foremost, about the wellbeing of individuals families and communities. This is difficult to honour with a political system that gives power to tiny factional political parties. There has been a transition from mixed economy planning based on the old tripartite system between business, unions and the government to one of applying a business school bottom line mentality, or financialization, to whole economies.
Harvard Business School's Jeremy Sachs advised Russian and Central European authorities, with the fall of the Berlin Wall, to introduce a " "
short and sharp
" transition from state-based operations to privatization. As a result millions lost their jobs with no social support and state enterprises were carved up. The most profitable segments were transferred at nominal prices to the so-called "
young Communists
" and much of the rest auctioned off to naive foreign "investors". The result was millions of suicides and the creation of the oligarchs who now influence or control the politics of their nations.
This is a case study of the damage economic policies, driven from an enterprise perspective, can do. It was my disagreement with the social damage wrought by conventional macroeconomic policies in 1975 that motivated me to look for alternatives. Improving the wellbeing of individuals, families and communities can be a central aim of economic theory while improving business productuivity and real incomes. There is no fundamental conflict between these two objectives. This is the foundation of a resilient economy that is also environmentally sustainable. We need to address the climate crisis and build a happy and free society with just settlements and without recriminations. It is certainly the time for the mantra, "
There is no alternative
", as the sustained cause of social prejudice and disruption, to be abandoned; Covid-19 appears to have sparked some thought in this direction.
---
March 31st, 2020
A lot of the articles are somewhat repetitive, largely to make specific points that could be overlooked. However, I also find this somewhat irritating because I do not always have time to dedicate to more leisurely and reflective writing. However, I will rewrite some of the more recent addtions in order to consolidate them into more concise focused pieces.
---
March 26th, 2020
Next steps....
Some may have noticed that I referred to
a Real Incomes Policy administrative framework linked to business rules
. I know that this is a crucial aspect of turning theory into fully fledged likely-to-be feasible policies. This is a weak point in most economics since the theory does not map over practice and less so over outcomes.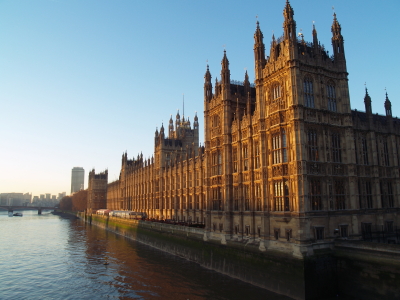 I know this is important because it was first drawn to my attention in 1981 when I had circulated a bare bones proposition to all UK political parties i.e. at the time Conservative, Liberal and Labour. Richard Wainright, the Liberal Party Economics Spokesman, was the one of the only people who demonstrated in his questions to have obviously read and understood the proposition and to have reflected on it in practical terms. He was reticent, he said, not because of the logic but more on the practical point of "
If we propose this and win the election, we will then be faced with the problem of having to implement it!
"
The main Conservative representative, now in the House of Lords, couldn't advance our exchange because he became fixated with the fact that one of my real income projections generate a growth of 2.75% each year under a specific scenario. This he considered to be impossible, based, of course on ADM experience, and he suggested 0.25% or maybe 0.5% would be more realistic; if he had read the paper I had circulated he might have understood or at least queried me on the model.
Labour asked me to speak to Len Murray, the General Secretary of the TUC but he would not entertain anything that differed from the existing "position of Congress".
However, a senior manager from KMPG, in a Conservative group, had to leave a group luncheon early, so he made the point of approaching me to say he found the proposition to be of interest but, in order to introduce it, thought need to be given to required administrative changes because, at that time, companies and/or authorities did not collect the type of data required to make use of the PPR (price performance ratio) and the PPL (price performance levy) as policy instruments. This message hit home immediately since I was aware I had not, at that time, advanced any details how this would be accomplished at the national administrative level. I had got as far as explaining the microeconomic operation or rudimentary business rules. Unfortunately in attempting to follow up with this individual, no one who had been present was able to identify who he was; bit of a mystery there.
However, on the political side, and based on feedback by two experienced individuals, it was evident that I needed to turn my attention to a specification of the Real Incomes Policy administrative framework linked to the business rules. There are several reasons why the current UK administrative framework needs to change and I have explored some aspects in very short articles on "paradoxes" (the profit paradox, the fiscal paradox and the montary paradox) of how current administrative frameworks currently constrain desired change and innovation.
Hovering in the background, given how we arrived at this location in space-time, and under what policy circumstances, there will be enoromous presssure to not disturb government revenue seeking, or what Gordon Brown frequently referred to as the fiscal neutrality rule. Having analysed this since 1981 I hope the articles that will appear on this topic will prove to be useful and of interest.
---
20th March, 2020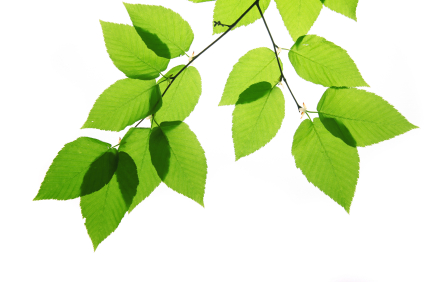 In the context of Sustainable Development Goals (SDGs) and climate action, most will be aware that the 2019 UN Sustanable Development Report identified that so far, after the launch of Agenda 2030 in 2015, there is a problem with three SDGs that "go backwards" when there is economic growth. These include:
SDG 10 - Reduced inequalities
SDG 12 - Responsible consumption and production
SDG 13 - Climate action
We all know that the failure to meet SDG 10 is the common feature of ADM policies. SDG 12 is essentially the whole economy which is, of course, all supply side. SDG 13 is our existential challenge that needs to be addressed. Well, what can we expect under ADM policies? The UN Sustainable Development Report did not labour these issues it being a typical product of an editing committee very much concerned with the image of their institutions and Agenda 2030. However, individual memmbers of their oversight expert committee have been more forthright.
It is worth noting at over 65% of the indicators for climate action and responsible consumption and production have not yet been specified. So this alone is a serious issue. It is also the case the 70% of the SDG 12 indicators have also not been specified.
The Real Incomes Approach has much to contribute to this predicament as it does to the analysis of poverty economics an important component of the proces of designing projects adapted to the conditions of low income countries and in particular the lowest 40th percentile, many of whom are at risk. I will be adding articles to explain the mechanisms of operationalizing the real income objective to not only promote economic development but also via means to sustain environemntal and ecosystem carrying capacity and thereby contributing to climate action.
---