News
Merger with "Constitutional Economics" (CE)
Last month we agreed with APE to add selected content from the website
constitutioneconomics.org
(CE) to this website. We are currently designing how this will be placed on our site. CE was one of the few sites dealing with economics with several cititions on Real Incomes Economics and it also carried a permanent feature section on the Real Incomes Approach to Economics. This was as a result of the recognition that the Real Incomes Approach has contributed several significant economic concepts and bases for analysis that have enhanced the relevance of CE. The first sections on CE will be introduced shortly.
We very much welcome this additional content because of the current and increasing significance of constitutional economic concepts to our current state of affairs in the United Kingdom.
Hector McNeill
1 July, 2017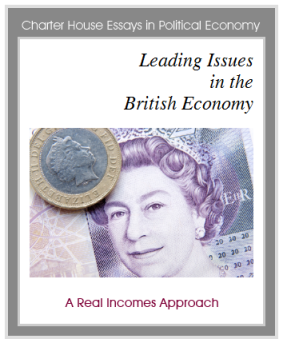 The series "Leading Issues in the British Economy" was withdrawn for review and updating to reflect the current state of knowledge of the Real Incomes Approach. It will be re-posted during September 2017.
Archives to be reviewed and reposted
The archives, consisting of notes, observations and some papers stretching back to 1976 and the early days of this endeavour were withdrawn some time ago but several people have requested that they be restored. One justification expressed by those making these requests is the detailed analysis of the UK economic policies since 1945 to date which some found useful.
This content is under review in order to maximise clarity of meaning (a constant battle in economics) and to maintain a sequential narrative but also in the format of the original content of
"Leading Issues in the British Economy"
, see left.
Hector McNeill
10 June, 2017.
All content on this site is subject to Copyright
All copyright is held by © Hector Wetherell McNeill (1975-2017) unless otherwise indicated