The position of the UK on 5G and Huawei technology - note
Hector McNeill
1
SEEL


President Trump and Steven Mnuchin, the Secretary of the US Treasury, are attempting to dissuade European countries, the EU Commission and the UK to not make use of Huawei technology in their 5G networks, alleging that backdoors in this technology will provide Chinese intelligence with access to private and strategically important information. Any risks of this nature can be handled through contract specifications and introducing software "grade" filters and/or "graded routes"2.

Besides these minor issues, using Huawei 5G technologies can help an array of UK companies and technical personnel get ahead in the development of multiple applications opening up significant markets for such UK-based developers and companies. This note explores some of these issues.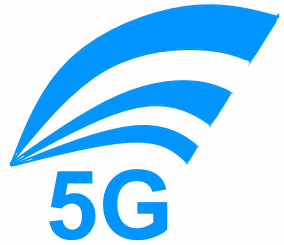 Technical expertise in 5G devices is dominated by Huawei the Chinese electronics company. Huawei will soon be the world's dominant mobile manufacturer and they already have introduced 5G compliant telephones. In the sanction dispute, initiated by the USA, Huawei has been able to substitute all US components in their telephones by other sourced and increasingly own-sourced components for its System on a Chip (SoC) approach. Because of the likelihood of Google withdrawing support for Huawei by restricting or banning the use of Google apps and the Android operating system, Huawei has already established working relationships with a large number of leading Indian app developers and operating systems developers in China and Russia. The likelihood of substituting Google App Store and Android within 12-18 months will end up negating a large proportion of the global market growth to US services as the growth in 5G and mobile use accelerate into India and Russia taking up a large section of the future global growth markets.
Needless to say, in order to build up UK expertise in the future applications of 5G is it beneficial to make use of the Huawei kit across retail-consumer, manufacturing, transport, agricultural, services as well as paradoxically security-related applications (as opposed to strategic intelligence-related). The reason is that any useful leading edge applications can then be marketed by UK developers in those countries taking up 5G, representing a significant growth export services potential for the UK. Those not running with Huawei, such as the USA, whose anti-competitive agenda is already harming US component manufacturers, need to assess the objective evidence-based reasons why they are following the US lead and incurring a significant future economic loss as a result potential opportunities forgone. The onus is on the USA to come up with evidence that Huawei represents a security risk. According to those who work for many years in this area, no evidence has been provided, so far, beyond assumptions and assertions. With China's rate of patent applications dominating the world stats, well ahead of the USA, the US position would appear to be more related to a desire to slow down China's technological advance. With the number of Chinese high technology patent applications exceeding those of the USA by far and gaining the dominant position in the world the USA is attempting to close the stable door, something like a decade too late.
It is in their networking 5G technology that Huawei leads the world providing a complete package from national network infrastructures and "switching" to domestic and business Active Antenna Units (AAU) which act somewhat like routers within the locales of users. This will introduce very high density data streams that are not possible with current network technologies. The importance of making use of Huawei technology is to accompany the leading edge in applications. By not using Huawei technologies UK developers and business users will end up falling behind in the global development of applications for these systems. As the ability to manage high density data advances so do the requirements in the field of sensors, data processing and presentation and issues, never before contemplated or considered to be possible, become feasible developments. With Huawei 5G technology already being introduced in China, India and Russia it makes no sense to prejudice UK SMEs and technical companies by denying them this essential exposure. The critical human capital built up in tacit knowledge gained through doing is fundamental to the development of competitive services based on 5G in the United Kingdom which also has international service export potential. (see
Tacit & explicit knowledge
)
The applications include several that are under development as well as some interesting ones in the sphere of economic development and policy which I refer to in more detail. The well-established applications include:
Cloud Virtual & Augmented Reality – Real-time Computer Rendering Gaming/Modeling
Complex environmental surveillance
Connected Automotive – Tele operated driving, platooning, autonomous driving
Automatic driverless vehicle safety overdrives for complex multi-object conditions
Smart Manufacturing – Cloud based automation coordination and control
Connected Energy – Automated source-feeder switching
Wireless eHealth – Remote diagnosis with oversight of intervention cycle
Wireless Home Entertainment – UHD 8K video & cloud gaming
Connected Drones – Professional inspection & security
Social Networks – UHD/panoramic live broadcasting
Personal AI Assistant – AI assisted sSmart Headsets
Smart City – AI-enabled video and sensor surveillance for intrusion, fire, energy conservation and ambient control
Two vitally important applications for global development and UK economy
In the current state of world affairs in relation to climate change and the performance of economies there are two broad areas of application that hold out considerable promise in assisting governments understand what is happening in the economy and to allocate scare resources more effectively. These include:
Real Time Audit - Continuous oversight of government or large donor multi-project investment programmes and policies
Real Time Audit - Continuous oversight of government policy outcomes in terms of micro-level performance impacts to guide ongoing management decisions
Sustainable economic development and climate change
The World Wide Web (W3) based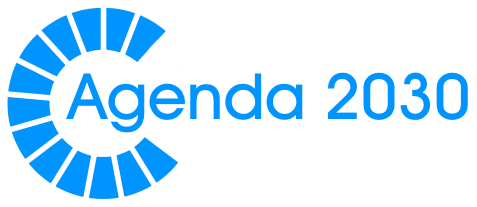 on the Internet system brings an enormous potential in terms of real time access to essential data not only in terms of measuring environmental variables that determine inter-relationships that help in the identification and design of projects, programmes and policies, but also help maintain an effective oversight of the performance of these actions during implementation. With many indicators related to climate actions still not having been specified and with many low income countries not collecting the required data series, there is much development work required in the field of very low cost sensors to establish monitoring networks. There is a trade-off between sensor distribution density, setup and required maintenance and the quality and cost of data collection. Mobile data collection will become as important as discrete fixed locational data collection with algorithms able to combine the data streams into a coherent picture. Such algorithms built into decision analysis models are already under development in the UK. The importance of these capabilities will eventually require high frequency data networks to deliver real time oversight for managers and development funders on the one hand and provide critical information for project, programme and policy managers to take essential decisions within appropriate time frames when conditions change so as to raise the likelihood of successful results. This new an exciting development areas is of significance to Agenda 2030 and the securing of the delivery of the 17 Sustainable Development Goals including effective action on Climate Change.
Real economic growth and policy traction
The other exciting development is the possibility of introducing real time audit of government policies through collaborating private and public enterprises releasing real time data streams on a range of data items. This approach was proposed some time ago in the context of the Real Incomes Approach to make feasible a rapid customised response by policy-makers to rates of change at the level of individual enterprises (see
From chain gang to Blockchain - the necessary transition
). For example, appropriate corporate tax rates, in terms of policy traction, are different for each enterprise according to investment cycles and business development, technologies deployed, labour competence, cash flow, order book status etc. One of the problems with KMS
4
policies is they generate winners, losers and those in policy neutral-impact states. The invariable outcome is a decline in traction. Real time adjustment of policy instruments to changing circumstances can revolutionise the effectiveness, efficiency and impact of policies based on the real incomes approach.
If this transition could start by permitting some companies to opt to be run under a real incomes for price performance policy regime and real time monitoring it is predicted that the improved performance of such companies would result in most of agriculture, industry, manufacturing and services transitioning to PPP. With the whole economy operating under real time policy audits the data streams would require 5G technology as a minimum condition
5
.
The decisions on whether or not to allow 5G technologies to be applied and to involve Huawei are not something that should be placed on the back burner, given the state of the UK economy and rising capability of other countries in 5G supported services. It has become a vital element in the UK's future economic strategy.
---
1
Hector McNeill is the Director of SEEL-Systems Engineering Economics Lab
2
Software "grade" filters and/or "graded routes" are a mixture of additional software or hardware components that block or route different grades of content. Grades are somewhat similar to chip classifications as commercial, industrial, military and SI (strategic intelligence) grades (1,2,3 and 4). According to the grade different levels of encryption can be added to data streams at a slight cost to operational bandwidth. The components can also scan for different radio frequency data carrier emissions of so as to block or allow passage according to such transmissions according to agreed contract specifications. Any detected data emissions that fall outside specification conditions can be automatically blocked and diverted to a recording system to analyse the nature of the data. Broadly speaking any security doubts can be resolved on the basis of prototype simulations generated by 5G components in bench test rigs that can detect, identify and trace any data leaks. Only those component passing these tests would be included in 5G kit making up the supply service contract specifications.
3
Seel-Telesis Applied Research Programme into analytical models for Sustainable Development Goals at SEEL-Systems Engineering Economics Lab.
4
KMS-Keynesian, Monetarist and Supply side economics all of which are based on the ADM-Aggregate Demand Model.
5
Calculation by Real Income Approach team at SEEL-Systems Engineering Economics Lab.